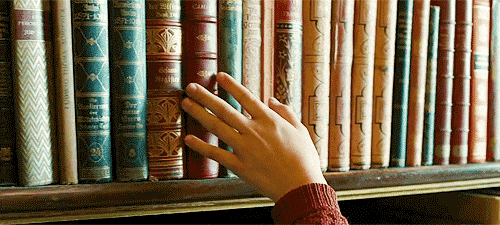 "An opening line should invite the reader to begin the story. It should say: Listen. Come in here. You want to know about this."
— Stephen King
Once a year, I dedicate a blog post to YA books with amazing opening lines. It's usually timed to coincide with spring because that's the season that gets off to the most dramatic start where I live! The idea is a simple one—ten books that made it onto my TBR list before I was halfway down the first page. And it doesn't matter what the cover looks like or what the description says. It's all about how the story begins.
I hope there's a book or two in my latest list that catches your eye, and thank you very much for visiting my blog today 💕.
Never anger the fae.
Never trust the fae.
Never love the fae.
If we can honor these rules, then we have a chance. A chance to serve out the terms of our Obligations. A chance to atone for sins we don't even remember committing.
"
"I was sixteen when I found out; we're all sixteen when we find out. It doesn't seem old enough. It isn't old enough, not for this. And now, at seventeen and on the eve of when it springs to life, I'm still in denial
."
In fact, it was the one place humans and fae found themselves equal in their vulnerability. To fall asleep was to risk their minds falling to the mercy of the invading Nightwalkers; to be unaware of their chilling presence.
"
And he has good reason to.
It's something we don't talk about.
"
I've been in love with Erin for the better part of three years.
And I am about two minutes away from certain death
.

"
"A black cat wove around her legs. Remy released a long-suffering sigh. Now the entire tavern would know she was a witch
.
She did not fear daggers or tavern spiders or the anger of drunken men. She feared being seen. For if any one of these tavern patrons knew she was a red witch, they would all be clambering over each other to cut off her head."
"I was in all the newspapers when I was fourteen. I wasn't named, but Mum and Dad could never forgive me. I've still got the clippings, though I can't bear to read them
.
"
"I am at the top of a hill, and although I know I have done something terrible I have no idea what it is.
A minute or an hour ago I knew, but it has vanished from my mind, and I didn't have time to write it down so now it is lost. I know that I need to stay away, but I don't know what I am hiding from.

"
"This house was made for someone without a soul. So I guess it makes sense that my mother wanted it so badly. I can imagine how her eyes lit up when she walked through the five-bedroom, three-and-a-half-bath new construction. I'll bet she thinks this house is the answer to what's wrong with us
."
"There is a moment when the first spark of a fire appears and it is still possible to ignore the coming blaze.
There is no smoke tainting the air. No damage has been done.
Just a little flash that seems harmless and beautiful."