Today's blog post is an A to Z. I haven't done an A to Z for a while, and they're a lot of fun to create, especially when combined with my love of reading books and watching movies
😊
. This particular list is made up from character-related quotes.
The season changed yesterday, so we can look forward to cooler temperatures, beautiful trees
🍁🍂
, and perhaps a few ghosts and pumpkins toward the end of next month
👻🎃
. I'm hoping to have the first Light Mage book finished around Hallowe'en, so the rain that's falling right now is probably a good thing in terms of making sure I stay indoors to write! Anyway, onto the A to Z. I hope you enjoy it, and thank you for visiting my blog today!
A is for Adventurous
"Everything's a risk. Not doing anything is a risk. It's up to you."
Everything, Everything by Nicola Yoon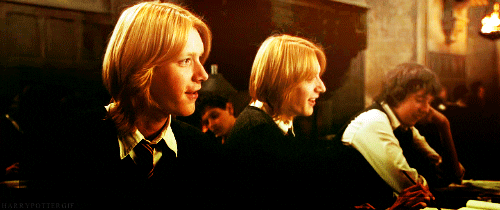 B is for Brother
"If we're not careful, we'll have another Head Boy in the family. I don't think I could stand the shame."
Harry Potter and the Chamber of Secrets by J K Rowling
"I am not crazy, my reality is just different than yours."
Alice's Adventures in Wonderland by Lewis Carroll
"He was beaten (he knew that); but he was not broken."
The Call of the Wild by Jack London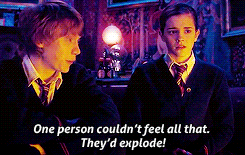 E is for Empathy
"Just because you have the emotional range of a teaspoon doesn't mean we all have."
Harry Potter and The Order of the Phoenix by J K Rowling
F is for Friendship
"Because I know you, Percy Jackson. In many ways, you are impulsive, but when it comes to your friends, you are as constant as a compass needle. You are unswervingly loyal, and you inspire loyalty. You are the glue that will unite the seven."
The Son of Neptune by Rick Riordan
G is for Goodbye
"The people who deserved to die took forever to do so. Those who deserved to live always went too soon."
The Burning Maze by Rick Riordan
H is for Hero
"I can do this all day."
Captain America, the hero who never gives up
I is for Intelligent
"Just because something works doesn't mean it can't be improved."
Shuri, Black Panther
J is for Joy
"And then she smiled a smile so dazzling, Rishi tripped over his own feet."
When Dimple Met Rishi by Sandhya Menon
K is for King
"But in times of crisis the wise build bridges, while the foolish build barriers."
T'Challa, Black Panther
L is for Love
"I want love to conquer all. But love can't conquer anything. It can't do anything on its own. It relies on us to do the conquering on its behalf."
Every Day by David Levithan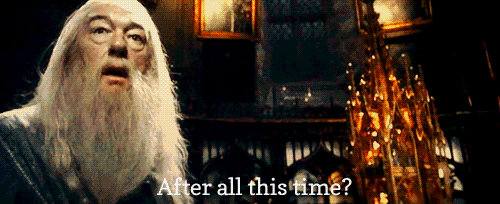 M is for Magician
"My word, Severus, that I shall never reveal the best of you?" Dumbledore sighed, looking down into Snape's ferocious, anguished face. "If you insist …"
Harry Potter and the Deathly Hallows by J K Rowling
N is for Neverland
"The moment you doubt whether you can fly, you cease for ever to be able to do it."
Peter Pan by J M Barrie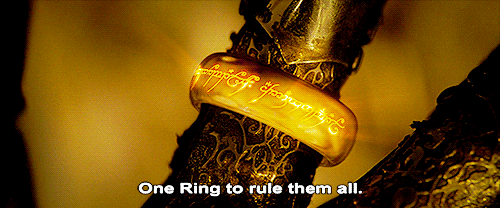 O is for Object
One Ring to rule them all,
One Ring to find them,
One Ring to bring them all and in the darkness bind them
The Lord of the Rings by J R R Tolkien
P is for Princess
"I am a princess. All girls are. Even if they live in tiny old attics. Even if they dress in rags, even if they aren't pretty, or smart, or young. They're still princesses."
A Little Princess by Frances Hodgson Burnett
Q is for Queen
"If you know someone's fear, you know them."
Red Queen by Victoria Aveyard
R is for Robot
"Happiness is the most natural thing in the world when you have it, and the slowest, strangest, most impossible thing when you don't."
Partials by Dan Wells

S is for Shadowhunter
"I stabbed you. With a massive sword. You caught on fire." His lips twitched, almost imperceptibly. "Okay, so maybe our problems aren't like other couples."
Mortal Instruments-City of Lost Souls by Cassandra Clare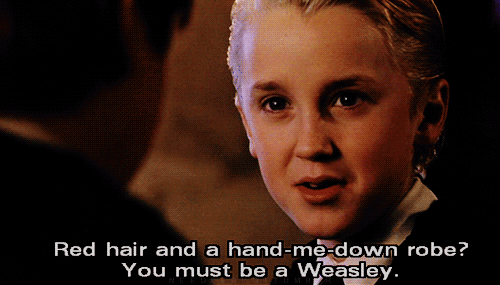 T is for Troublemaker
"Longbottom, if brains were gold you'd be poorer than Weasley, and that's saying something."
Harry Potter and the Philosopher's Stone by J K Rowling
U is for Unpalatable Truth
"I've spent years living safely to secure a longer life, and look where that's gotten me. I'm at the finish line but I never ran the race."
They Both Die At The End by Adam Silvera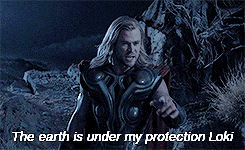 V is for Villain
This GIF is just an example because I can't choose a single quote for Loki. What can I say? He's an extremely quotable villain
😆
W is for Witch
"But length of days with an evil heart is only length of misery and already she begins to know it. All get what they want; they do not always like it."
The Magician's Nephew by C S Lewis
X is for Exasperated
"'What's a dementor?'
I mean, I can't even. 'Nora, you are no longer my sister.'
'So it's some Harry Potter thing,' she says."
Simon vs. the Homo Sapiens Agenda by Becky Albertalli
Y is for Yourself
"There's something really badass about truly, honestly not caring what people think about you. A lot of people say they don't care. Or they act like they don't care. But I think most people care a lot. I know I do."
The Upside of Unrequited by Becky Albertalli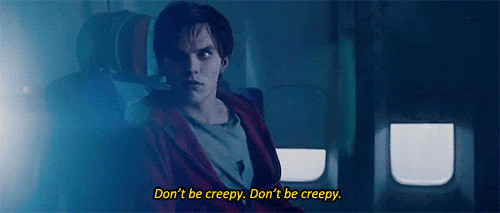 Z is for Zombie
"I long for exclamation marks, but I'm drowning in ellipses."
Warm Bodies by Isaac Marion